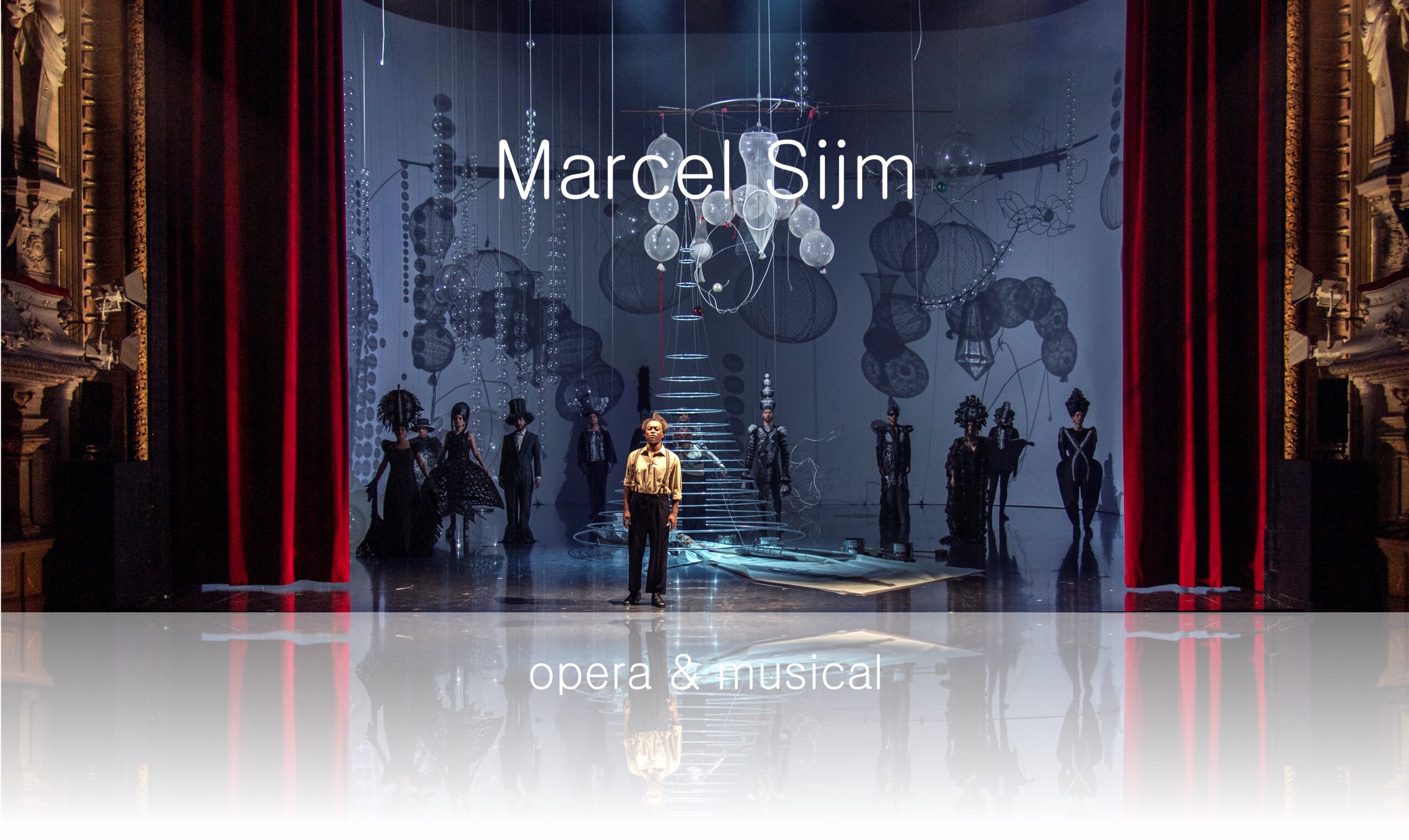 Although working in all theatrical forms, Dutch born director Marcel Sijm works on a regular basis on newly written opera's and musicals. He produces creative teams in which every member brings his/her/their own signature to form a well-balanced and enlightening end result.
The creative process between composers and librettists/lyric-writers is the main inspiration to choose his designer-team and the performers who will execute the work.
He strives to work with composers with a fresh view on music with a contemporary narrative.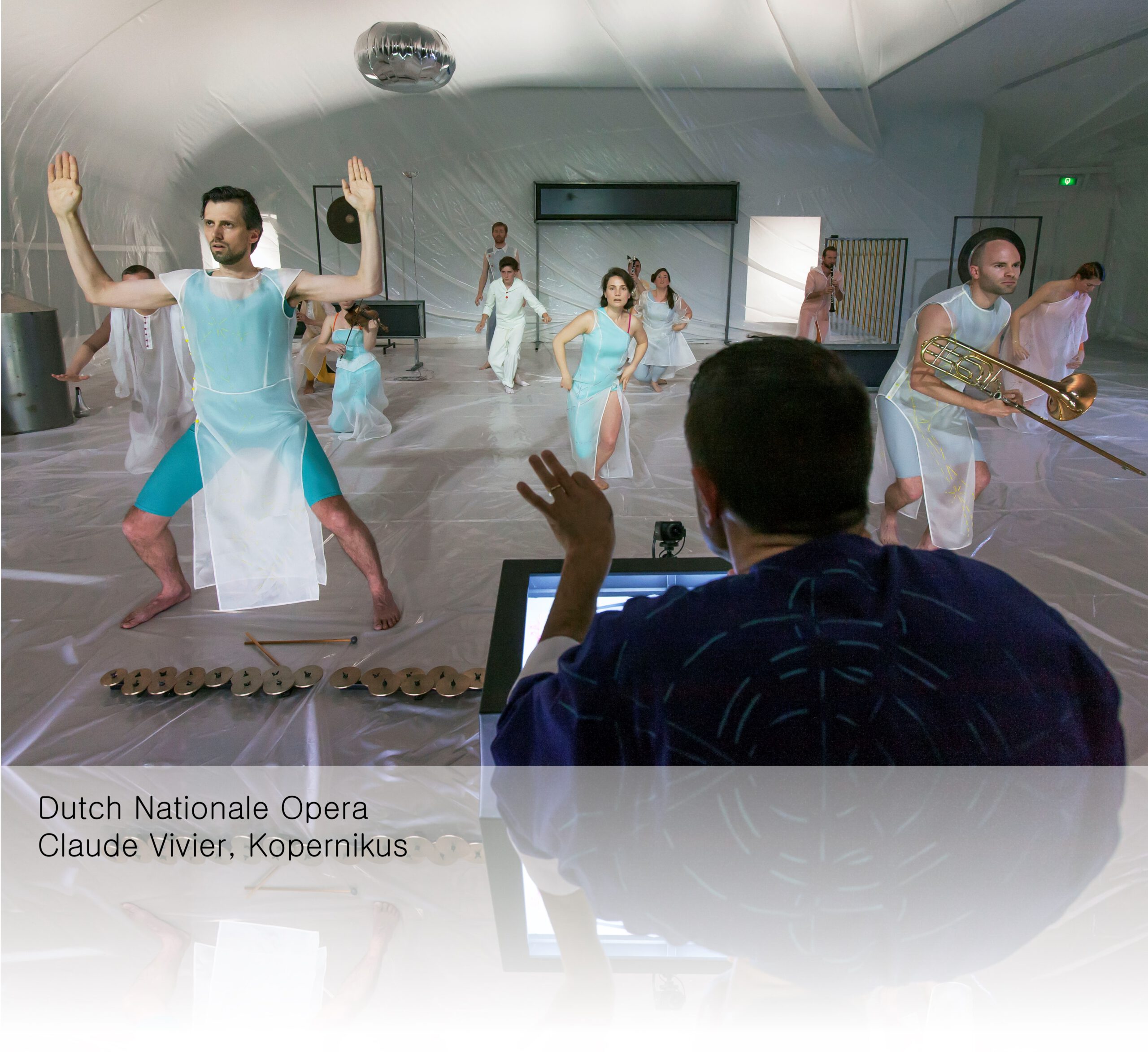 Wednesday evening one could look with amazement at the extraordinary, overwhelming, convincing, colorful, and fantasy filled staging of Marcel Sijm, which seamlessly joins with the colorful world the 'child' Wagemans has composed in Legende.
Truly a triumph of imagination.
Trouw, Peter van der Lint

De Nederlandse Opera, Peter-Jan Wagemans, Legende (click to enlarge)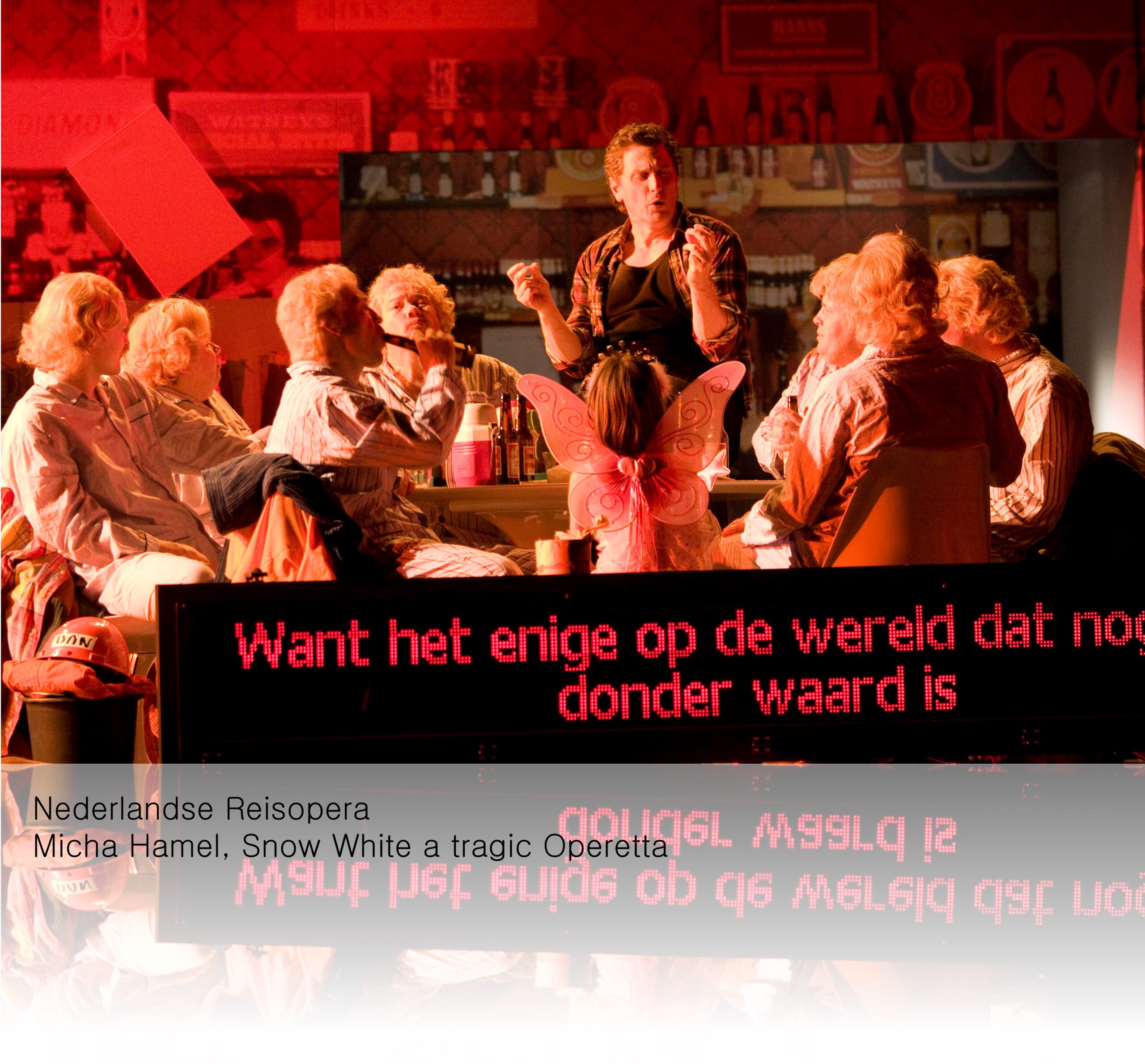 Sijm likes to challenge the designers he works with to create spaces that do not refer directly to a particular time or place, but to design an environment that propels the story, gives the music space and wings, is suitable to play in and with, and allows the audience's mind to make their own interpretation.
Sijm enjoyes working with designers Marc Warning, Wojciech Dziedzic, Bas Kosters, Sanne Danz, Jan Taminiau, Arno Bremers and Esmée Thomassen amongst others.